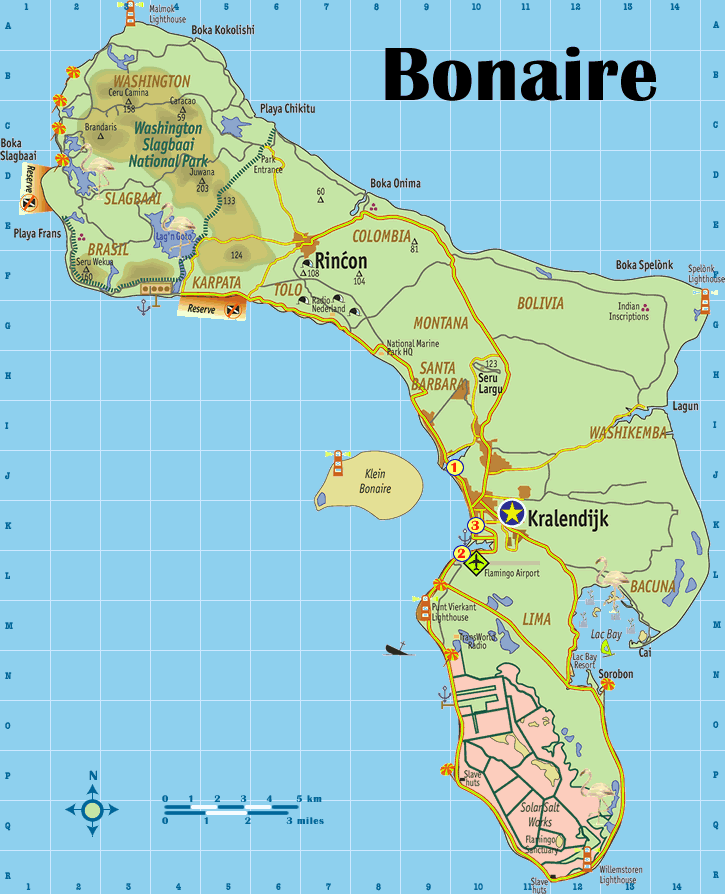 Bonaire is one of the three ABC islands located off the coast of Venezuela and, together with Saba and St. Maarten, forms a new group of islands called the Caribbean Netherlands, also known as the BES islands. After Curaçao, Bonaire is the largest of the 6 Caribbean islands of the Dutch Kingdom. Of the three Leeward Islands, most tourists come to Aruba for its beaches and to Curaçao because of a host of attractions, diving and beaches, among other things. Although Bonaire has far fewer tourists, it is a true paradise for water sports vacations, such as diving, snorkeling, windsurfing, kite surfing and water skiing.
Like most other islands in the Caribbean, the islands changed hands frequently. As a result, Bonaire has a rich history. The name Kralendijk, Bonaire's capital, is derived from Koralendijk. The locals call this town "Playa" (beach). Along the west coast there is a continuous coral with a large variety of coral fish. The second, and also oldest town on Bonaire is Rincón and means "remote corner" in Spanish. This town is located in the higher northwestern part of the island.
For nature lovers, Washington / Slagbaai National Park has a number of routes that tourists can drive with their own – rented – car. A large number of birds, pink flamingos and iguanas can be admired in the park. These flamingos can also be admired at the large Pekelmeer.
For a general impression of Bonaire, it is possible to explore the island by car. From Kralendijk, the northern route gives views of Washington / Slagbaai National Park and Rincón, among others. The southern route leads past Brine Lake, a lighthouse and a mangrove area at Lac Bay.